Your resume is a simple way to tell a powerful story — your story. If you want to make it past the first round of consideration by an HR professional or hiring manager, you need to craft a compelling resume that stands out from the stack. In other words, throwing your previous job responsibilities into a bulleted list isn't going to cut it anymore. Some of the career advice your high school guidance counselor gave you on how to make a resume is long outdated. For instance, if you still put your full address or references' contact information on your resume, 2018 is the year to cut it. Transform it into a persuasive story using these six on-trend fixes.
1. Freshen Your Resume Template
Conventional wisdom used to say a resume should never be longer than a single standard page. Today, however, that formatting rule is not so hard fast. Your resume is a marketing tool, after all, so it's more important it sells you as a candidate than it fit within a strict page limit. Include as many details as you need to impress the hiring manager. Other ways to freshen up the format include adding a pop of color in the header or using a font other than Times New Roman, which is steadily going out of style.
View resume examples with this resume builder voted the best online tool for job seekers by consumersadvocate.org. Or to really stand out from the crowd and land a job in any field try Canva's easy-to-use resume templates. From image-heavy formats perfect for photographers to sleek and stylish layouts designed for corporate professionals, your best first impression is here.
2. Leverage LinkedIn on Your Resume
It's the age of digital, so employers love to see a candidate who has internet savvy. One way to create a positive impression — and improve your overall online reputation — is by creating a LinkedIn profile that highlights your major career achievements. Your LinkedIn profile serves as a modern-day resume a potential employer can easily scroll. Link your job descriptions to any online work product, such as blog posts or technical papers, to show what you have produced. Be sure to add your LinkedIn URL to the top of your traditional resume, so potential employers can access it quickly if they prefer digital resumes. Need inspiration? Search the highest paid CEOs on LinkedIn for insight into how the pros are using it.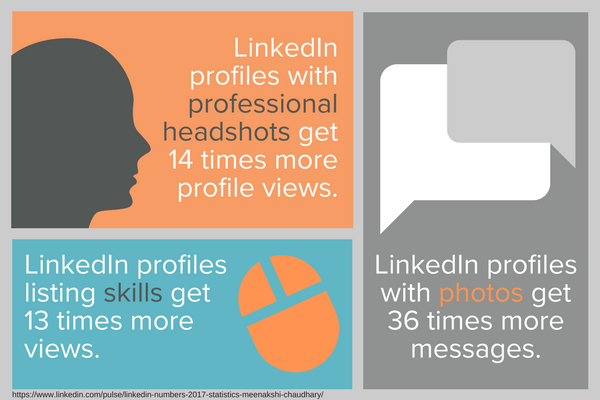 3. Ditch the Objective Statement
By now, every HR manager knows what your objective is: to get a job in their industry. In 2018, it's time to rid yourself of the pretense, and get straight to more valuable information. Replace your objective paragraph at the top of the resume with a summary statement. For example: "Seasoned editor with 15 years of proven success in the southeast increasing sales by 20% and decreasing turnover by 30%." HR managers may only scan the first few paragraphs before deciding to pursue you further, so do your job search a favor and pique their excitement by describing what you bring to the table at the top of the page.
4. Promote Your Personal Brand
Remember, your resume should focus on what you can provide your employer, not vice versa. On top of chopping your objective section, describe your previous jobs in terms of what you did for the company. Instead of, "Passed ACME training program," which references something the company offered to you, say, "Used ACME training to increase Q1 sales by 10% in 2015." Your resume is a chance to humblebrag about your excellence and show your brand through accomplishments.
5. Use Numbers to Highlight Results
Make the hiring manager's job easy — give concrete numbers to show the department head why you would be an asset for the company. Don't just say you "improved content production" at your last job. Say you "increased blog views by 150% and earned 500K page views." In this day and age, so many things are trackable that hiring professionals expect to see metrics on your resume. Whenever an achievement can be measured, include hard numbers. If you can say how much money you saved your previous employer, that's even better.
6. Write With a Human Voice
Your resume should be professional (no GIFs or memes). But in 2018, it's okay to move toward language that humanizes yourself. Write your resume in a way that shows how passionate you are about your work and how proud you are of what you've done thus far in your career. You should include a summary just below each job title to tell the story of your experience in that role in a personable way before leading into more stoic bullet points. Stick to highlighting your key skills — an important part of any resume in 2018 and beyond — but aim to make an impression on the hiring manager through narrative and personality. "I" statements are welcome; no need to discuss yourself in third person.
Candidates are lining up to fill roles in the best careers, and standing out takes more than just luck and talent. An HR manager may take only a few seconds to scan the top of your resume before choosing which pile to put you in. Give them a taste of your greatness from the first line of the resume, and pack the rest of the document with awesome storytelling and undeniable examples of your success. With a well-crafted resume, you'll be poised to start lining up interviews. This is career readiness — for the in-crowd.