More than two million children are home-educated in the United States, and the homeschool population has grown from two percent to eight percent over the last few years. Still, like choppy waters, homeschool curricula are difficult to navigate. Parents and educators require a syllabus that meets the needs of their children and students. Optimize college and career readiness with the ultimate homeschool curriculum list for 2018.
All-in-One
Alpha Omega Publications provides students with an all-in-one homeschool curriculum based on Christian values. Monarch, the organization's education package for children aged between 3 and 12, includes 50 courses on topics like languages, the arts, math, science, history and geography. There are more than 115 electives available, and students can learn subjects at their own pace. Individual subscriptions — homeschooling plans for one student — cost $39.95 per month, while family subscriptions for up to three students will set you back $69.95 per month.
Alternatively, Time for Learning offers a homeschool curriculum for preschool right through to grade 12. More than 400,000 families already use Time for Learning, and this comprehensive package comes with multimedia lessons, interactive activities, parent tools and teacher resources. Everything is automated — lessons, assignments, grades, etc. — so there's less stress. The program costs $19.95 per month for the first student, $14.95 per month for each additional student for preschool through to eighth grade and $30 per month for high school-aged children.
Additional All-in-One Curricula
Art and Music
Interactive Music is designed for children who want to learn more about art and music from home, with a wide range of programs for pre-K through eighth grade. This course combines printed and digital materials and is available on smartphones, tablets, whiteboards and desktop computers. The Interactive Music grade-level package with a one-year license costs $329.47.
Home Art Studio is an educational and interactive DVD series designed specifically for homeschooled students in kindergarten through fifth grade. Each lesson is packed with art history, field trips, guided projects and more. Watch tutorials for free online or purchase by grade level for $29.99 each.
Character Education
"The world's most comprehensive and effective school-based student development program," says Character Counts on their website. This organization helps children of all ages realize their full potential, with a plethora of printed and digital materials that promote ethical and performance values in the classroom and beyond. School kits range from $124.95 to $1,249.99.
Character First Education has one goal in mind: to build future leaders with character. The curriculum is built around engaging and practical material for elementary, middle and high school students through step-by-step instruction including games, activities and stories. Free lessons are available online or comprehensive classroom packs are available in the store.
Christian Education
A high-quality Christian homeschool curriculum for your middle and high school students starts with Christian Educators Academy (CEA) who offers a customizable and accredited online education with year-round enrollment and the choice of Apex or Gradpoint curriculum. Students have access to college prep, honors, AP and dual enrollment courses. Tuition varies by enrollment status.
Deeper Roots provides encouragement and support to Christian homeschools for general Bible study and missions-based teachings. The creators of this curriculum understand the challenges homeschool parents face and offer knowledge on how to become effective mentors. Browse their store for product pricing information.
For a nontraditional approach to Christian curriculum, The Action Bible takes your teens and preteens deep into the story of God through explosive comic book style imagery. The collection includes graphic novels, games, study materials and more.
Foreign Language
Rosetta Stone is one of the world's most famous foreign language learning providers. This organization also offers homeschool programs, where students can learn languages like Arabic, Spanish, French, Italian, Russian and Japanese at a time that suits them. Rosetta Stone Homeschool Level 1 kits cost around $104.
Mango Languages provides a comprehensive online language learning platform for grade school to high school students. Their homeschool curriculum even tracks grading and transcripts in printable workbooks. For $20 a month, gain access to over 70 languages, specialty courses and all units and tests for up to five students.
If your homeschool requires of mix of print, digital and audio methods for different learning styles, Breaking the Barrier offers Spanish and French in all formats, for all levels. The Homeschool Package offers beginner, intermediate and advanced instruction with each level offering a full year's worth of curriculum.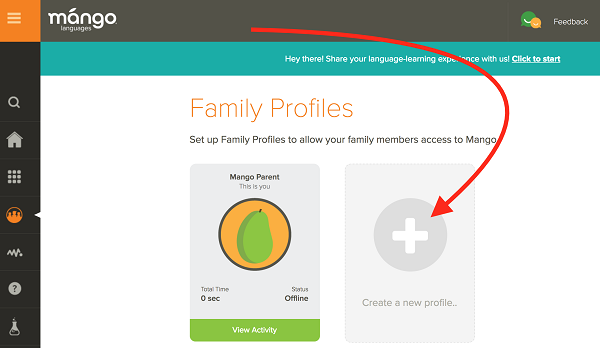 Games and Apps
Teach Your Monster to Read is a game that improves reading and comprehension skills. Users can create an interactive monster on their smartphone or tablet, improve letter-sound recognition and score points. Teach Your Monster to Read costs $4.99 in Apple's App Store.
7 Generation Games incorporates math, history and language arts into fully immersive video games that evolve with progress. Virtual worlds present content in the context of real world application. Games are available for desktop purchase, in Apple's App Store and on Google Play.
For busy 2-6 year olds, Pacca Alpaca offers basic language learning skills and an introduction to cultures and landmarks from around the world. Pacca Alpaca costs $0.99 in Apple's App Store.
Additional Games and Apps
Geography and History
From Colonial America to the Civil War to the 21st century, All American History, from Bright Ideas Press, tackles the long, complicated history of the United States in this two-year, two-volume program. Designed for students in grades 5 through 12, this curriculum includes guides and answer keys, so you can test your child's knowledge at regular intervals. Everything is presented in vivid detail, and there are coloring pages, puzzles and folder book projects. Prices start from around $32 for each volume of All American History.
Click here to see homeschool curriculum specialist Cathy Duffy's reviews and top picks for geography and history in the homeschool classroom.
Math
Kinder-Math, from Eagle's Wings Educational Materials, is the ultimate math starter kit for homeschool students. You get flashcards, games and a teacher's manual, as well as visual counting aids like a clock, coins and counting cards. Best suited for children at the K-1 level, Kinder-Math costs $14.95 for a workbook and digital teacher's manual.
ALEKS, from McGraw-Hill Education, is an online math learning service for students in grades 3 through 12. An assessment tool determines the level of learning your child is ready for and aligns content to fit the current need. This adaptive technology optimizes the pathway to success. Reporting, scheduling, testing and grading tools fit seamlessly into your day.
Stanford University's research guided learning site, GiftedandTalented.com, provides advanced learning in mathematics for ages 5-18. Redbird Mathematics for kindergarten through seventh grade presents interactive games, digital projects and fun videos for algebra readiness. Beginning and Intermediate Algebra teach more advanced math and SAT/ACT prep through lectures, examples and practice. Choose independent study or tutor support.
Homeschool Math Crusade is self-paced, interactive and online. From pre-algebra to calculus your middle and high school homeschool students will follow video tutorials and exercises prepared by experienced math teachers. SAT math prep and STEM boot camps are also available. Browse through a variety of programs and plans to fit your student's needs.
Pre-Algebra, Algebra 1, Geometry and Algebra 2 are made easy with Knowre's interactive Walk Me Through support feature. Engaging video, dynamic maps and a built-in reward system motivate students to learn more, and progress reports make tracking easier for you. Learn about costs and discounts.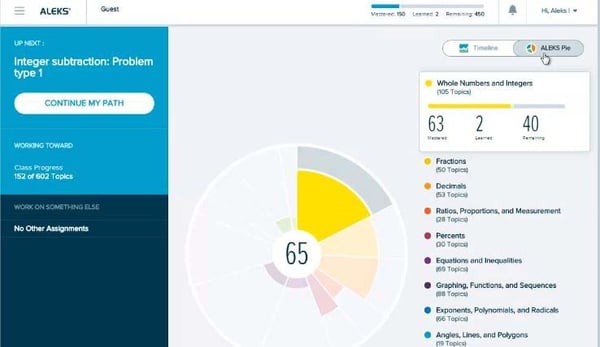 Reading and Writing
All About Reading is a multisensory program based on the five components of reading: phonological awareness, phonics and decoding, fluency, vocabulary and comprehension. Each level has built-in lessons for effortless planning. The Complete Package for levels 1-4 can be purchased for $119.95 each.
All About Spelling is a homeschool spelling program that combines reinforcement activities with interactive exercises. Everything you need is included: teachers' manuals, vocab cards, printed materials, etc. Students can brush up on their spelling and master brand new words. Prices start from $22.85 for basic spelling interactive kits.
Foundations, from Logic of English, is a Cathy Duffy top pick for reading and writing curriculum. The program is designed for ages 4-8 to learn phonics, reading, writing and spelling and to increase fluency through structured activities, not memorization. Click here to purchase complete sets for levels A-D.
Explode the Code offers a digital solution to reading readiness with data-driven curriculum and convenient reporting. A 12-month online subscription starts at $65.
Science
Real Science-4-Kids covers the five core areas science — chemistry, biology, physics, geology and astronomy — for kindergarten through eighth grade. Choose from two curriculum: "The Building Blocks of Science" or the "Focus On" series.
Red Wagon Tutorials boasts a massive 32 video lesson library and more than 500 website links to online resources, making it the ultimate homeschool curriculum for science students. Students also benefit from DVD lessons and live streams. Red Wagon Tutorials sells their products exclusively through Amazon and eBay and has a wide range of science-related topics available. The "Our Father's Design Through Physical Science" DVD set, for example, costs $150.
Edheads promotes STEM education through online games and related activities. Your students can log in to investigate a crash scene, conduct a virtual hip replacement, design a cell phone and more. Grades 2 through 12 can explore a variety of activities, and you can monitor their progress with content and quiz materials. Membership cost is $20 a year.
Special Needs
"Home Schooling Children with Special Needs" by Sharon Hensley helps you discover the best special education learning resources out there. You can find out how to plan an effective homeschool program and make the right educational decisions. "Home Schooling Children with Special Needs" costs around $42 on Amazon.
Technology and Computer Science
42 Electronics is a four-level series teaching your kids electronics, robotics and coding at home with open-and-go kits and no experience required. Intro to Robotics Level A offers a systematic approach to building a functional robot by combining circuits and schematics with basic Python programming. The cost of this kit is $129, but free shipping and discounts are available on eligible orders.
The above curricula are suited for children of all ages who are educated at home. These learning resources include digital tools, printed materials and lessons, making them a great addition to your home classroom. Looking for an interactive tool that helps children plan their future career? Steppingblocks is the world's only digital career counselor, with resources available for a wide range of job industries.