For most people, the job interview is a nerve-wracking experience. But if you've made it this far in the job search, you're lucky according to Glassdoor, who says the average job opening attracts 250 resumes, and only 2 percent of applicants get called in for an interview. Increase your odds by avoiding these resume mistakes.
Picture this: You've made it through the interview questions, answering the recruiter with tact and intelligence. Now, they're asking if you have any questions for them. This can make or break your entry into a dream career path as you demonstrate you have real insight into the job — or not.
Plan your questions carefully. Spouting out canned queries sounds out of place if you're too rehearsed. Have an idea of what issues to address given the interactions you've had with the company before and during the interview. Practice beforehand with recorded rehearsal and role play. And be able to answer the question, "Why should we hire you?"
1. Dig Deeper With Interview Questions
During the course of the conversation, make mental notes every time you learn about the job, the company and the working environment. When it's your chance to speak, show you've been attentive by asking relevant interview questions.
If they talk about expanding your department in the next quarter, ask how that will open more opportunities for your position. If the interviewers mention a recent success, ask how they plan to build on that success in the next few years. If they promote their company culture, probe deeper by asking how they support that culture among employees.
2. Convey Interest With Interview Questions
Do your research. This includes news stories, the company website, LinkedIn profiles and conversations with contacts in your network that can give you an idea of what it's like to work there. Ask the hiring team specific interview questions that show you've done your homework in your job search.
If the company is a tech startup that received a new round of funding, you can ask how that affects the company's development. If the company CEO has a well-known background in the industry, you can ask how that experience translates into strong leadership. Ask questions to make it obvious you're interested enough in the job to go out of your way to learn more.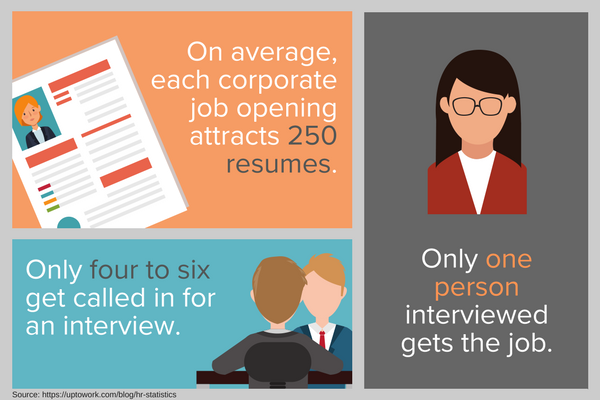 3. Eye Industry Competition
In addition to learning the company, demonstrate knowledge of the industry. This is particularly useful if there isn't publicly available information on the specific company you're applying to or if they're just getting started.
Ask questions like how the company's product offerings fit with the current marketplace and how they expect to respond to new trends. Dropping in details about what those trends actually are shows you know the space and have some understanding of the pressures on the organization.
4. Learn if Your Skills Match the Job
You probably landed the job interview because of your technical skills: education, experience and knowledge. But excellence in any position requires both hard and soft skills. Soft skills are things like teamwork, empathy, communication and judgment.
By asking what soft skills are important to the job, you're letting your interviewers know you understand it's not just about the basic performance of your duties. You're showing a willingness to learn and understand more about how your job fits into the company as a whole.
5. Uncover Specific Job Challenges
Ask your interviewers about challenges facing this role, and gain insight into responsibilities assigned to it. Learn what's in store if you're offered the job. You'll also get a sense of how informed the managers are and how closely they work with this position.
If the interviewer says there are no challenges or defines those challenges vaguely, there's a good chance they are removed from the day-to-day work. If these are the same people to whom you'll report, you may be in for a difficult working environment.
6. Explore Company Culture and Fit
Your knowledge of company culture is limited to what others say about it — so why not ask those who work there? This shows you care about finding the best fit for your time and skills. It's also a chance for your intuition to weigh in on the commitment. Ask what they enjoy about their current roles. You can often tell by their answers if they're in it for the long haul or on their way out the door.
The job interview is a reason to celebrate. It means a company is interested in you and your skill set. By asking the right questions, you have the chance to put yourself over the top and land the position. You also have the opportunity to decide if this is where you'd like to show up every day. If you aren't sure where to start, use online career finders (like Career Builder) and career tests to help uncode the ideal career path for you.